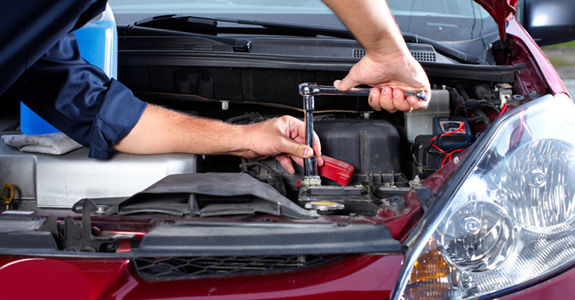 Whether your vehicle needs a new part, an oil change or any other services, Eric's Garage is the place to take it if you need a reputable auto mechanic in Seattle, WA. Our experienced and ASE certified mechanics can ensure your vehicle receives just the right care at a competitive price. We're happy to offer a wide range of services to our customers, including:
Oil change:

We provide standard oil, lube and filter service to keep your vehicle running smoothly whenever it's due for basic auto maintenance.

Undercar:

We offer a full range of undercar services, including working on brakes, chassis, shocks, exhaust systems and driveline repair.

Engine:

Repairing and replacing engines and ignition systems can keep your vehicle running with power and precision, and we offer numerous engine services for our customers.

Heating and cooling:

Keeping your car at a comfortable temperature isn't just good for you—it's good for your vehicle, too. We offer comprehensive heating and air conditioning repair and maintenance services.

Transmission:

No matter what kind of transmission system your vehicle has, we offer high quality repair services. We work on clutches as well as all type of transmission systems.

Electrical:

We'll handle any of your battery and starter needs to make sure your car is back on the road in no time.

Electronic:

We also offer services related to the computer in your vehicle to ensure your car drives well and gets the most out of its systems.

Towing and recovery:

We even offer towing services through Jim's Northgate Towing so you're taken care of in emergency situations. Response times and areas of operation are determined by Jim's Northgate Towing.
These are just some of the services we offer. For the very best auto repairs and maintenance, call Eric's Garage at 206-522-5872 or pay us a visit to learn more about why our customers have made us their primary auto mechanic in Seattle, WA.